More Articles
What Is Social Security
Social Security 2014
Social Security Administration
Social Security Appeal
Social Security Attorneys
Social Security Benefits
Social Security Death Master File
Social Security Disability
Social Security Eligibility
Social Security Numbers & Cards
Social Security Online
Social Security Retirement
Social Security Survivors Benefits
Social Security Verification
Social Security & Medicare
Social Security & Your Future
Special Veterans Benefits
Supplemental Security Income (SSI)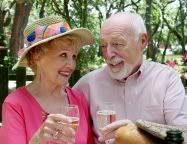 News Headlines
What Is Social Security
What Is Social Security & How Does It Benefit You?

Social Security benefits you and your family because Social Security can help you with your retirement income, provide assistance if you are disabled, and helps provide financial security for your family when you die.
Social Security is based on the plan that while you work, you pay taxes into the Social Security system, and when you retire - you, your spouse, and your dependent children receive monthly Social Security retirement benefits that are based on your reported earnings.
There have been some changes to Social Security benefits and a Cost-of-Living increases for 2014. Learn more about the Social Security updates for 2014.

Due to the current budget situation, the Social Security Administration has announced that have suspended the Request a Social Security Statement. You now need to sign up online to get your Social Security Statement. To sign up online you will need to create a MY Social Security Account on the Social Security website. If you have trouble setting up your online account, you can visit your local Social Security office or call the Social Security toll free number.

The Social Security Act of 1935 and related laws established several programs with the following goals:
1. To provide the basic material needs for you and your family.
2. To protect old-age and disabled persons against the expenses of illnesses that can use up your savings.
3. To keep your family together.
4. To give your children a chance to grow up healthy and secure.
The following programs are included under the Social Security Act and related laws and may apply to you:
1. Retirement insurance - Social Security Retirement Benefits for when you retire.

2. Survivors insurance - Social Security Survivors Benefits for when you die.

3. Disability insurance - Social Security Disability Insurance if you are disabled.

4. Medicare - Hospital and medical insurance if you are aged, disabled, or you have end-stage renal disease.

5. Prescription Drug Benefits - Medicare Part D Prescription Drug Plan to help with your prescription medication.

6. Extra Help with Medicare Prescription Drug Costs - If you have limited financial resources and income you may be eligible for Extra Help to pay for the costs (monthly premiums, annual deductibles, and prescription co–payments) related to a Medicare prescription drug plan.
7. Supplemental Security Income (SSI) - Provides monthly payments if you have low-income and few financial resources and are age 65 or older, blind, or disabled.

8. Special Veterans Benefits - Monthly payments are made under title VIII of the Social Security Act if you are a veteran of World War II and reside outside the United States.
9. Unemployment insurance - Unemployment programs are designed to provide benefits if you are a regularly employed member of the work force and became involuntarily unemployed and you are able and willing to accept suitable employment. The National unemployment rate is at 9.8% and in some states unemployment benefits can last for up to 99 weeks.

10. Public assistance and welfare services that include:
a. Temporary Assistance for Needy Families (TANF) - This is a federal and state program that provides assistance to needy families with children.
b. Medicaid Program - A federal and state medical assistance program that helps provide for you and your family if you have low income and limited financial resources.
c. Maternal and Child Health Services - The Health Resources and Services Administraion (HRSA) Maternal and Child Health Bureau improves the health of mothers, children and their families.
d. Child Support Enforcement (CSE) - The CSE assures that assistance in obtaining support (both financial and medical) is available to children through locating parents, establishing paternity and support obligations, and enforcing those obligations.
e. Family and Child Welfare Services - Federal and state programs that provide assistance to children and families that are in need of help.

f. State Child Health Insurance Plans (SCHIP) - Federal and state program that provides child health assistance to uninsured, low-income children.

g. Food stamps - The food stamp program helps if you have a low-income and need to buy food. This program is now known as the "Supplemental Nutrition Assistance Program" or "SNAP". Last year about 43 million people were relying on food stamps.

h. Low Income Home Energy Assistance Program (LIHEAP) - Helps qualifying low income households pay for heating and cooling costs. In some states the program helps pay for home weatherization.
Social Security 2014 Update
There have been a couple of changes that have affected Social Security during 2014. In 2014, there will be a Social Security increase in benefits due to the Social Security Cost-of-Living Adjustment (COLA) increase. Learn more about the 2014 Social Security increase in your Social Security benefits.

We hope that you have found this Social Security information site helpful.
WhatIsSocialSecurity.net is an information website owned by What Is It LLC.
Learn more about What Is It at MyWhatIsIt.com... "We Simplify The Complex".

The official U.S. Government Social Security Web site is SSA.gov and SocialSecurity.gov.
© 2014 |
Privacy Policy
| Powered By
|