More Articles
What Is Social Security
Social Security 2015
Social Security Administration
Social Security Appeal
Social Security Attorneys
Social Security Benefits
Social Security Death Master File
Social Security Disability
Social Security Eligibility
Social Security Numbers & Cards
Social Security Offices
Social Security Online
Social Security Retirement
Social Security Statement
Social Security Survivors Benefits
Social Security Verification
Social Security & Medicare
Social Security & Your Future
Special Veterans Benefits
Supplemental Security Income (SSI)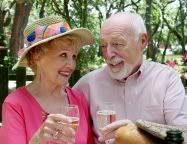 News Headlines
Social Security 2015
Social Security Payments In 2015
There is good news for Americans that receive Social Security and Supplemental Security Income (SSI) benefits because there will be a Cost-of-Living-Adjustment (COLA) increase for 2015.
It was recently announced that the the COLA increase for 2015 will be 1.7%. That compares to a COLA of 1.5% for 2014. The increase in payments will begin December 30, 2014 for about 8 million Supplemental Security Income (SSI) beneficiaries and during the month of January for the nearly 55 millions Social Security beneficiaries.

This means that after several years of no increase, Social Security recipients will get an increase in their monthly Social Security benefits.
Many retired people are very dependent on Social Security and have counted on an increase in COLA over the years, so this is very good news.
Federal law requires that the Social Security Administration base annual Social Security payments on the Consumer Price Index (CPI) for Urban Wage Earners and Clerical Workers, which measures inflation.
The inflation in the third quarter of each year is compared to the inflation during the same period in the previous year. If inflation is negative, then there is no increase in the Social Security payments. That is what happened in 2012 and 2013.
Unfortunately, regardless of what the forumla displays, the real cost of living is going to go up and is definitely affecting seniors on a fixed income.
Due to the increase in average wages the maximum earnings amount subject to Social Security taxes will increase from $117,000 to $118,500. About 10 million people out of around 161 million workers will pay higher Social Security taxes because of the increase in the taxable maximum.
The amount of earnings that you will need to earn one social security credit will increase from $1,200 to $1,220 in 2015.
An important thing to remember is that your COLAs are applied to your benefits starting in the year that you turn 62, whether you have filed for benefits or not.

The Average Estimated Monthly Social Security Benefits Payable In January 2015.
These estimates are based on the 1.7% COLA increase:
All retired workers: $1,328
Older couple that both recieve benefits: $2,176
Older widow(er) that is alone: $1,274
Widowed mother with two children: $2,680
All disabled workers: $1,165
Disabled worker with a spouse and with one or more children: $1,976

Medicare rates for Medicare premiums and deductibles will change in 2015. Visit MedicarePrograms.net to see the Medicare rates for 2015 and how they could affect your Medicare coverage.
In 2014, Social Security quit providing benefit verification letters in their local offices. You can get an instant letter online by creating your personal my Social Security account on the Social Security government website or you can call the Social Security toll free number at 1-800-772-1213 and request one be mailed to you.

WhatIsSocialSecurity.net is an information website owned by What Is It LLC.
Learn more about What Is It at MyWhatIsIt.com... "We Simplify The Complex".

The official U.S. Government Social Security Web site is SSA.gov and SocialSecurity.gov.
© 2015 |
Privacy Policy
| Powered By
|