More Articles
What Is Social Security
Social Security 2012
Social Security Administration
Social Security Appeal
Social Security Attorneys
Social Security Benefits
Social Security Death Master File
Social Security Disability
Social Security Eligibility
Social Security Numbers & Cards
Social Security Online
Social Security Retirement
Social Security Survivors Benefits
Social Security Verification
Social Security & Medicare
Social Security & Your Future
Special Veterans Benefits
Supplemental Security Income (SSI)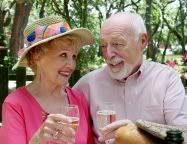 News Headlines
Social Security Administration
The Social Security Administration (SSA)
The Social Security Administration (SSA) is an independent agency of the United States federal government that manages the Social Security program.
Social Security is an insurance program that provides retirement, survivors benefits, and disability. American workers pay Social Security taxes on their earnings and future benefits are determined by the amount that a worker contributes to Social Security.
The current commissioner of the Social Security Administration is Michael Astrue. He was sworn in on February 12, 2007 and his six-year term ends on January 19, 2013.
The Central Office of the Social Security Administration is located in Woodlawn, Maryland. The agency is made up of regional offices, processing centers and over 1000 field offices.
Social Security is considered to be the largest social welfare program in the United States. The Social Security program helps keep almost half of the Americans 65 and older above the poverty level.
The Social Security Act was enacted on August 14, 1935. The preamble to the original Social Security Act was "An act to provide for the general welfare by establishing a system of Federal old-age benefits, and by enabling the several States to make more adequate provision for aged persons, blind persons, dependent and crippled children, maternal and child welfare, public health, and the administration of their unemployment compensation laws; to establish a Social Security Board; to raise revenue; and for other purposes."
The Social Security Administration's mission is to advance the economic security of the nation's people through compassionate and vigilant leadership in shaping and managing America's Social Security programs.
The Social Security Administration currently serves more than 90 percent of working Americans and builds protection for them and their families against a reduction of income as a result of retirement, disability, or death.
The Social Security Administration employs more than 64,000 well-trained, courteous and dedicated employees throughout the globe providing customers with "World Class" service every day.
WhatIsSocialSecurity.net is an information website owned by What Is It LLC.
Learn more about What Is It at MyWhatIsIt.com... "We Simplify The Complex".

The official U.S. Government Social Security Web site is SSA.gov and SocialSecurity.gov.
© 2013 |
Privacy Policy
| Powered By
|