More Articles
What Is Social Security
Social Security 2012
Social Security Administration
Social Security Appeal
Social Security Attorneys
Social Security Benefits
Social Security Death Master File
Social Security Disability
Social Security Eligibility
Social Security Numbers & Cards
Social Security Online
Social Security Retirement
Social Security Survivors Benefits
Social Security Verification
Social Security & Medicare
Social Security & Your Future
Special Veterans Benefits
Supplemental Security Income (SSI)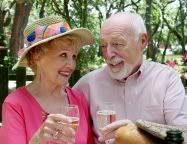 News Headlines
Social Security Appeal
Social Security Appeals
If you applied for Social Security benefits and your application was denied, you do have the option to appeal that decision.
The Social Security Administration (SSA) does want to make sure that every decision the agency makes regarding a Social Security or Supplemental Security Income (SSI) claim is accurate.
When the SSA receives a claim, they review all the information provided to them before a decision is made. If the decision is made that you are not eligible or no longer eligible for benefits, or that there needs to be a change in the amount of the payment, the SSA sends you a notice that explains their decision.
If you disagree with the decision, you can request an appeal. The request for a Social Security appeal must be made in writing within 60 days from the date that you receive the notice. Extensions can be made to this time limit if certain conditions apply. There are four different levels involved with the Social Security appeal process.
1. Reconsideration: This is a complete review of the Social Security claim by someone other than the person that made the original decision. All of the original evidence plus any additional evidence is reevaluated and a new decision is made. If you disagree with the reconsidered decsion, you can choose to go to the next level of the Social Security appeals process.
2. Hearing: You can request a hearing that will be conducted by and Administrative Law Judge (ALJ). You or your Social Security attorney can come to the hearing and present your case in person. The Judge will review all of the evidence on record and will give a decision.
3. Appeals Council: The Appeals Council can decide to make its own decision, or give the case to the ALJ to issue another decision, or all the ALJ's decision to be final.
4. Federal Court Review: If you disagree with the Social Security Appeals Councils action, you have the right to file a civil lawsuit in Federal District Court.
There are many people that handle their own Social Security Appeals. You can choose an attorney to help you, but your representative cannot charge you without first getting written approval from Social Security.
WhatIsSocialSecurity.net is an information website owned by What Is It LLC.
Learn more about What Is It at MyWhatIsIt.com... "We Simplify The Complex".

The official U.S. Government Social Security Web site is SSA.gov and SocialSecurity.gov.
© 2013 |
Privacy Policy
| Powered By
|