More Articles
What Is Social Security
Social Security 2012
Social Security Administration
Social Security Appeal
Social Security Attorneys
Social Security Benefits
Social Security Death Master File
Social Security Disability
Social Security Eligibility
Social Security Numbers & Cards
Social Security Online
Social Security Retirement
Social Security Survivors Benefits
Social Security Verification
Social Security & Medicare
Social Security & Your Future
Special Veterans Benefits
Supplemental Security Income (SSI)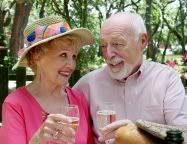 News Headlines
Social Security Attorneys
Social Security Attorneys and How They Can Help You
If you are denied on your initial Social Security claim, a qualified Social Security disability attorney can provide representation and help you with your claim for continuing and past due social security benefits or even back pay.

Initial claims are typically denied 60 to 70 percent of the time, depending on the state in which you filed, so chances are you'll end up in a hearing. For further information, contact a Lead Counsel Social Security Attorney.

Make sure that you take the time to understand your rights regarding Social Security disability and the benefits that you might be able to receive. Attorneys that understand the law can help you determine if you are being denied Social Security disability benefits that you deserve.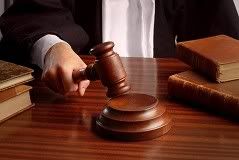 There are several law firms that specialize in Social Security disability cases. Some of the most visible sites on the Internet are Binder and Binder and The Shaw Group. Make sure that you take the time to visit the different law firm websites to understand what services they offer and how they might be able to help you.

Binder and Binder are probably one of the most visible of the Social Security disability law firms. According to their website, "the simple fact of the matter is that getting the government to award your Social Security Disability (SSD) benefits is a hard job. But we're good at it". Over the course of more than 25 years, Binder and Binder® has become "America's Most Successful Social Security Disability Advocates."®

"This is one secret that every hard working American needs to know, and we tell it every day on national television and radio. In our commercials", Charles Binder says, "We'll deal with the government, you have enough to worry about. That's a powerful statement, and we back it up every day. Nobody intimidates our clients. Not even the government".

Binder and Binder provides you a free Social Security disability evaluation form. Their website also provides you with information on disability eligibility, filing a disability claim, a newsletter, Long Term Disability (LTD), tax tips and a list of very detailed Frequently Asked Questions (FAQs).
The Shaw Group is another Social Security disability law firm that works throughout the United State, Puerto Rico and Canada. In 1988 the company started helping people with Social Security Disability claims. The company also provide a free claim evaluation.

The Shaw Group website provides information on disablity, disability terms and claims. They also provide Social Security news and updates. According to James R. Shaw, their Founder, President and CEO, they "consistently win cases because we believe in what we are doing and we will take whatever legal steps are necessary in order to help our clients receive the benefits they need and deserve. And we strive to treat others the way we want to be treated."

There are many other highly qualified Social Security law firms that can provide you with case evaluations and legal assistance. Again, we recommend that you spend the time to visit the different law firm websites, take advantage of their free claim evaluations and then decide if you need help in obtaining your Social Security disability benefits.
WhatIsSocialSecurity.net is an information website owned by What Is It LLC.
Learn more about What Is It at MyWhatIsIt.com... "We Simplify The Complex".

The official U.S. Government Social Security Web site is SSA.gov and SocialSecurity.gov.
© 2013 |
Privacy Policy
| Powered By
|