More Articles
What Is Social Security
Social Security 2012
Social Security Administration
Social Security Appeal
Social Security Attorneys
Social Security Benefits
Social Security Death Master File
Social Security Disability
Social Security Eligibility
Social Security Numbers & Cards
Social Security Online
Social Security Retirement
Social Security Survivors Benefits
Social Security Verification
Social Security & Medicare
Social Security & Your Future
Special Veterans Benefits
Supplemental Security Income (SSI)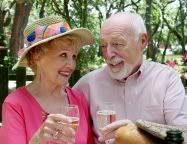 News Headlines
Social Security Benefits
Social Security Benefits - Are You Eligible?
Do you know if you or your family are eligible to receive Social Security benefits?
Find out if you qualify for disability benefits, retirement benefits or survivors benefits.
As you work and pay Social Security taxes, you earn "credits" that count toward your eligibility for Social Security benefits. Most people need 10 years of work (40 credits) to qualify for benefits.
People that are younger need fewer credits to qualify for disability benefits or for their families to qualify for survivors benefits. You may also qualify for Medicare coverage if you are receiving Social Security benefits.
Calculating Your Social Security benefits:
Your Social Security benefit is a percentage of your average lifetime earnings. Low-income workers receive a higher percentage of their average lifetime earnings than those in the upper income brackets. A worker with average earnings can expect a Social Security retirement benefit that replaces about 40 percent of your average lifetime earnings.
Your Social Security taxes pay for three kinds of benefits:
3. Survivors Benefits

Are Your Social Security Benefits taxable?
Some people that get Social Security will have to pay taxes on their benefits. Less than one-third of the current beneficiaries pay taxes on their benefits. You will have to pay federal taxes on your benefits if you file a federal tax return as an "individual" and your total income is more than $25,000. If you file a joint return, you will have to pay taxes if you and your spouse have a total income that is more than $32,000.

The Social Security Administration has no authority to withhold state or local taxes from your benefit. Many states and local authorities do not tax Social Security benefits. You need to contact your state or local taxing authority for more information.

Is there a minimum amount of Social Security benefit that is paid?
There is no minimum monthly Social Security benefit, although for administrative reasons, Social Security will not pay a benefit of less than $1.00. To receive any amount of Social Security benefits, you must have the minimum amount of work credits. Everyone born in 1929 or later needs 40 credits to be eligible for retirement benefits. Therefore since you can earn four credits per year, you will need at least 10 years of work to become eligible for Social Security retirement benefits.
Will your Social Security benefit amount be the same for the rest of your life?
Your benefit amount will not stay the same. The benefit amount increases each year and protects you against inflation. Social Security provides an annual cost-of-living increase that is based on the consumer price index. The 2009 increase for beneficiaries is 5.8 percent and the 2008 increase was 2.3 percent. There were no increases in 2010 or 2011. There will be a 3.6% increase in 2012.

There is another way that your benefit might increase. When you work, you continue to pay Social Security taxes, even though you are receiving benefits. Because you pay these taxes, Social Security refigures your benefits to take into account your extra earnings. If your earnings for the year are higher than the earnings that were used in the original benefit computation, Social Security substitutes the new year of earnings. The higher your earnings, the more your refigured benefit might be.

Your benefit will increase as Social Security recomputes your benefit using your lifetime earnings. You don't need to take any action. A recomputation of your benefits will be done automatically in the year following the close of the year in which you worked. Recomputations are completed by September of the following year (remember, employers do not report your income until February 28 of the year following the year of earnings). If you are entitled to a higher benefit, it is retroactive to January of the year after the year when you had the additional earnings.

When are Social Security Benefits paid?
Social Security benefits are paid each month, but for the previous month. For example the check received in April is for the month of March. Here is a schedule of Social Security Benefit Payments for 2012.

When you applied for benefits, your benefit award notice told you when you can expect to receive your benefit payment. The day in the month on which you receive your Social Security benefit depends on the birth date of the person on whose record you receive benefits. For example, if you receive benefits as a retired or disabled worker, your benefit will be determined by your birth date. If you receive benefits as a spouse, your benefit payment date will be determined by your spouse's birth date.
Here is the Social Security payment schedule:
Birth date on 1st-10th, paid on second Wednesday.
Birth date on 11th-20th paid on third Wednesday.
Birth date on 21st-31st paid on fourth Wednesday.
WhatIsSocialSecurity.net is an information website owned by What Is It LLC.
Learn more about What Is It at MyWhatIsIt.com... "We Simplify The Complex".

The official U.S. Government Social Security Web site is SSA.gov and SocialSecurity.gov.
© 2013 |
Privacy Policy
| Powered By
|