More Articles
What Is Social Security
Social Security 2012
Social Security Administration
Social Security Appeal
Social Security Attorneys
Social Security Benefits
Social Security Death Master File
Social Security Disability
Social Security Eligibility
Social Security Numbers & Cards
Social Security Online
Social Security Retirement
Social Security Survivors Benefits
Social Security Verification
Social Security & Medicare
Social Security & Your Future
Special Veterans Benefits
Supplemental Security Income (SSI)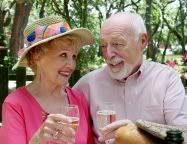 News Headlines
Social Security Death Master File
Social Security Death Master File (DMF)
This Death Master File (DMF) is maintained by the Social Security Administration (SSA) and contains over 86 million deaths that have been reported to the SSA.
Under the Freedom of Information Act (FOIA), the SSA is required to disclose the Death Master File to the public. The SSA provides the database through the National Technical Information Services (NTIS).

The NTIS is the only authorized distributor of the Social Security Death Master File on the Internet.
The Social Security Death Index is a database of records that was created from the Death Master File. Most U.S. citizens that have died since 1962, had a Social Security Number, and had their deaths reported to the SSA are listed in the Social Security Death Index. The SSA Death Index that are found online are typically from companies that have purchased the Death Master File and posted it on their websites.

If the data was reported to the SSA, there is a record of the following information:
1. Name of the deceased
2. Social Security Number
3. Date of Birth
4. Date of Death
5. State or Country of Residence
6. ZIP Code of Last Residence
7. ZIP Code of Lump Sum Payment
The Social Security Administration did not collect information for the Death Master File until 1936, so deaths before 1936 will not be listed in the file.
Why is the Death Master File Used?
The Death Master File is used by government, medical research, investigative, financial, credit reporting agencies, and other businesses to verify identity, prevent fraud, and to comply with the USA Patriot Act.
This data can now be searched and accessed online and is updated weekly. Remember that the SSA does not have all the death records for every individual. So, if a person does not show up on the list, it does not necessarily mean that person is alive.
Preventing Identify Fraud
The USA Patriot Act requires agencies and businesses to verify the identity of customers and to maintain records used to verify identity. By using the Master Death File to compare applications for credit, financial, and payments, the financial institutions, insurance companies, and government agencies can better identify and prevent identity fraud.
Identity Verification
In addition to preventing indentiy fraud, the DMF can be used to verify identity. Hospitals, medical researchers, and cancer programs all need to keep track of former patients and people that were involved with medical studies.
Insurance companies, pension funds, and government agencies all need to verify a persons identity to make sure they aren't sending retirement checks to someone that has died. People that are interested in tracing ancestory and creating family trees can locate missing individuals.
WhatIsSocialSecurity.net is an information website owned by What Is It LLC.
Learn more about What Is It at MyWhatIsIt.com... "We Simplify The Complex".

The official U.S. Government Social Security Web site is SSA.gov and SocialSecurity.gov.
© 2013 |
Privacy Policy
| Powered By
|