More Articles
What Is Social Security
Social Security 2012
Social Security Administration
Social Security Appeal
Social Security Attorneys
Social Security Benefits
Social Security Death Master File
Social Security Disability
Social Security Eligibility
Social Security Numbers & Cards
Social Security Online
Social Security Retirement
Social Security Survivors Benefits
Social Security Verification
Social Security & Medicare
Social Security & Your Future
Special Veterans Benefits
Supplemental Security Income (SSI)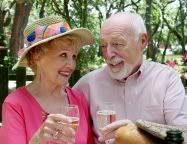 News Headlines
Social Security Disability
Social Security Disability Insurance
If you can't work because you have a disability, you are essentially forced into retirement. Unfortunately this is probably not the type of retirement that you were planning on. If you take the time to learn how Social Security Disability (SSD) can help you, then your retirement due to a disablity is something you can handle.
Social Security Disability insurance pays you monthly benefits if you have paid enough FICA taxes and you are not able to work for a year or more due to your disability. Even if you are under the age of 65, Social Security Disability allows you to receive Medicare.

Social Security disability benefits can be paid to you at any age if you have worked long enough and you have a severe physical disability or mental impairment that prevents you from working for a year or more or if you have a medical condition that is expected to result in your death.
Do not delay filing until you have been out of work for a year as it can take several months to process a disability claim. If you receive disability benefits you may also qualify for Medicare Plans Part A & B.
How do you apply for Social Security disability benefits?
You can apply for disability benefits online. There is a Social Security Disability Starter Kit that will help you get ready for your disability interview or help you complete the online application.
How does Social Security decide if you are disabled?
Disability under Social Security for an adult is based on your inability to work because of a medical condition.
To be considered disabled:
You must be unable to do work you did before and Social Security decides that you cannot adjust to other work because of a medical condition.
Your disability must last or be expected to last for at least one year or to result in your death.
Social Security pays only for total disability. No benefits are payable for partial disability or short-term disability.

For adults, there is a five-step evaluation process that is used to decide whether you are disabled under Social Security. The process considers any current work activity you are doing, and your medical condition and how it affects your ability to work. For more information, it is recommended that you read the publication, Disability Benefits (SSA Publication No. 05-10029).
Does Social Security use a list of impairments to determine if you qualify for disability benefits?
For an adult to be considered disabled by Social Security, you must have a medical condition that prevents you from working and that is expected to last for at least one year or result in death.
Social Security uses a five-step process to decide whether you are disabled. As part of that process, Social Security checks to see if you have a condition as described in the listing of impairments. If you do, Social Security will consider your medical condition to be disabling. Even if your particular medical condition is not on the list, you may still be found disabled.
You also can find descriptions of the conditions that appear in the Listing of Impairments in the publication, "Disability Evaluation Under Social Security" (SSA Publication No. 64-039), also referred to as "The Blue Book." This publication is intended primarily for physicians and other health professionals.
How long does it take to get notified of a decision about disability benefits?
The length of time it takes to receive a decision on your disability claim is from 3 to 5 months.
It can vary depending on several factors:
The nature of your disability.
How quickly Social Security can obtain medical evidence from your doctor or other medical source.

Whether it is necessary to send you for a medical examination in order to obtain evidence to support your claim.

If your claim is randomly selected for quality assurance review of the decision.

What if your Social Security disability claim is denied?
If your initial claim is denied you may want to contact a Social Security disability lawyer about your situation and have a qualified Social Security Attorney represent you. You do have the ability to appeal the decision regarding your Social Security benefits.

Do disability benefits change once you turn full retirement age?
When you reach full retirement age, nothing will change, except for Social Security purposes, your benefits will be called retirement benefits instead of disability benefits. You do not need to do anything for the change to take place.
I receive disability and my condition has worsened. Can my Social Security benefit be increased?
No, your Social Security disability benefit is based on the amount of your lifetime earnings before your disability began and not the degree or severity of your disability.

Is there a time limit on Social Security disability benefits?
No, your disability benefits will continue as long as your medical condition has not improved and you cannot work. Your case will be reviewed by Social Security at regular intervals to make sure you are still disabled.
WhatIsSocialSecurity.net is an information website owned by What Is It LLC.
Learn more about What Is It at MyWhatIsIt.com... "We Simplify The Complex".

The official U.S. Government Social Security Web site is SSA.gov and SocialSecurity.gov.
© 2013 |
Privacy Policy
| Powered By
|