More Articles
What Is Social Security
Social Security 2015
Social Security Administration
Social Security Appeal
Social Security Attorneys
Social Security Benefits
Social Security Death Master File
Social Security Disability
Social Security Eligibility
Social Security Numbers & Cards
Social Security Offices
Social Security Online
Social Security Retirement
Social Security Statement
Social Security Survivors Benefits
Social Security Verification
Social Security & Medicare
Social Security & Your Future
Special Veterans Benefits
Supplemental Security Income (SSI)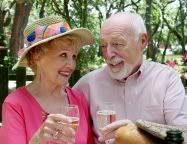 News Headlines
Social Security Eligibility
Social Security Eligibility
Are you eligible to receive Social Security benefits?
The Social Security Administration (SSA) provides you with an easy to use, fast, and secure online eligibility tool.
The Benefit Eligibility Screening Tool simply known as BEST, helps you determine which Social Security benefits you might be eligible to receive.
The Benefit Eligibility Screening Tool is not an application for benefits. You do not enter your name or Social Security Number. You do not provide your personal Social Security records. BEST does not give you an estimate of benefit amounts but there are benefit estimators that you can access online.
What benefits will BEST screen for?
1. Medicare
6. Supplemental Security Income (SSI)
The online Benefit Eligibility Screen Tool takes very little time to enter. Usually less than 10 minutes to answer all the questions and you are done.
The Eligbility Screening Tool will ask you and your spouse's date of birth, date of marriage(s), and income information.
Additional questions include whether you live in or out of the U.S., which state you live in, your citizenship status, if you are married, and if you are currently a student.
You will also be asked your monthly working income, how many times you have been married, how many children live in your household, and if you or your spouse are disabled.
It will also ask for information about your personal finances to determine if you are eligible for SSI or Medicare premium assistance.
You will need to answer all of the questions so BEST can determine which of the programs you could qualify for.
You will be the only one that sees your answers. Social Security erases all of your answers when you are done.
If you don't understand the question that is being asked, you can just click on the question mark next to the question for more information.
Once you finish answering the questions and see the results, you will need to contact Social Security to apply for any of the benefits.
The Benefit Eligibility Screening Tool is a great way for you to determine which Social Security benefits you might be eligible to receive.
BEST does not screen for Medicare prescription drug cost assistance.
WhatIsSocialSecurity.net is an information website owned by What Is It LLC.
Learn more about What Is It at MyWhatIsIt.com... "We Simplify The Complex".

The official U.S. Government Social Security Web site is SSA.gov and SocialSecurity.gov.
© 2015 |
Privacy Policy
| Powered By
|