More Articles
What Is Social Security
Social Security 2012
Social Security Administration
Social Security Appeal
Social Security Attorneys
Social Security Benefits
Social Security Death Master File
Social Security Disability
Social Security Eligibility
Social Security Numbers & Cards
Social Security Online
Social Security Retirement
Social Security Survivors Benefits
Social Security Verification
Social Security & Medicare
Social Security & Your Future
Special Veterans Benefits
Supplemental Security Income (SSI)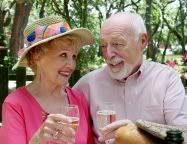 News Headlines
Social Security Numbers & Cards
Social Security Numbers and Social Security Cards
What is a Social Security Number?
A Social Security Number or SSN is a unique nine-digit number that is assigned to a citizen of the United States or a lawful, work-authorized immigrant.
The benefits you receive from Social Security are based on the earnings your employer (or you, if you are self-employed) reported using your Social Security number. Remember, getting a Social Security number and card is free.

It is important that you always use your correct Social Security number. Also, make sure the name you use at work is the same as the name shown on your Social Security card.
If you ever change your name, you should change your name on your Social Security card. Social Security does not charge for this service. You should get a Social Security number for your children as soon as they are born. You will need their numbers to claim them as dependents on your federal income tax return.
How do you apply for a Social Security Number and Social Security Card?
Complete an Application For A Social Security Card (Form SS-5) and provide original documents or copies certified by the proper agency proving your U.S. citizenship or immigration status, age and identity.
You can then mail or take your application and original documents to your local Social Security office. First time applicants age 12 or older must apply in person. NOTE: If you live in New York City, Las Vegas Nevada, Orlando Florida, or Phoenix Arizona you may need to apply in person at your local Social Security Card Center.

What documents do you need to apply for a Social Security card?
The documents you need depends on if you are applying for the first time (original), a replacement or corrected card and whether you are applying as an adult or for your child.

If you submit Form SS-5 to a local office, will you get your Social Security card immediately?
No, you will have to wait because the Social Security central office in Baltimore issues all the cards. If you do need immediate proof you have applied for a Social Security card, you can ask for a receipt when you go into the local Social Security office to apply. If you mailed in your application, you will need to include a written request for an application receipt.

How do you replace a lost Social Security card?
You can replace your Social Security card for free if it is lost or stolen. You will need to know your Social Security number and you may not need to get a replacement card.

To replace a lost Social Security card:
-- Complete an Application For A Social Security Card (Form SS-5)
-- Provide documents proving your identity
-- Provide documents proving your U.S. citizenship if the Social Security records don't contain that information
-- If you are not a U.S. citizen, provide documents proving your current, lawful, work-authorized stats.

You are limited to three replacement cards in a year and 10 during your lifetime. Legal name changes and other exceptions do not count toward these limits.

What should you do if your Social Security card or number is stolen?
Social Security does not take reports on stolen or lost Social Security cards or numbers. You can apply for a replacement card by following the steps outlined above. Do not carry your Social Security card with you, keep your it in a safe place with your other important documents.
A person using your Social Security card or Social Security number can get other personal information about you and apply for credit in your name. If you suspect someone is using your number, you should follow these steps to protect yourself and your financial health:
-- Educate yourself about identity theft
-- File a complaint with the Federal Trade Commission (FTC)
-- Check your Social Security records (call toll-free 1-800-772-1213) to ensure your income is calculated correctly
-- Monitor your credit reports

Identity theft is one of the fastest growing crimes in America. One of the main targets of thieves is your Social Security Number. With your number, theives can apply for credit in your name, obtain credit cards, make purchases, not make payments and your credit suffers.
It is important that you monitor your credit by getting instant credit reports and knowing your credit score. There are credit monitoring companies that will notify you immediately if there is a problem with your credit report. Take the time to research the different credit reporting companies and their terms of service so you find the company that will meet your needs.
Can I get a different Social Security number? Usually, only one Social Security number is assigned to an individual. That unique SSN is used your earnings so that Socail Security can determine future benefits and, eventually, to track benefits paid. Only under the following circumstances will Social Security consider assigning you a different number:
-- Sequential numbers assigned to members of the same family are causing problems
-- More than one person has been assigned, or is using, the same number
-- You have religious or cultural objections to certain numbers or digits in the original number
-- You are a victim of identity theft and continue to be affected by using the original number
-- Situations of harassment, abuse or life endangerment (including domestic violence)

When you are assigned a new number, Social Security does not void or delete your original number. All numbers are cross-referenced to the same individual.

Why does your baby need a Social Security number?
Social Security is not just a program for the elderly and disabled. Survivors of deceased workers and the families of retired or disabled workers also qualify for benefits. Currently about 4 million children are receiving these benefits and 9 out of 10 would be eligible to receive benefits if a parent retires, becomes disabled, or dies. Your child needs a Social Security number (SSN) before they can receive benefits.
A SSN is also needed for reasons not related to Social Security benefits. For instance, to be claimed as a dependent on a tax return, to open a bank account, or buy Savings Bonds. Also, a SSN is necessary for your child to be eligible for some social services and benefits, such as Temporary Assistance to Families (TANF), Food Stamps and Medicaid.
WhatIsSocialSecurity.net is an information website owned by What Is It LLC.
Learn more about What Is It at MyWhatIsIt.com... "We Simplify The Complex".

The official U.S. Government Social Security Web site is SSA.gov and SocialSecurity.gov.
© 2013 |
Privacy Policy
| Powered By
|