More Articles
What Is Social Security
Social Security 2015
Social Security Administration
Social Security Appeal
Social Security Attorneys
Social Security Benefits
Social Security Death Master File
Social Security Disability
Social Security Eligibility
Social Security Numbers & Cards
Social Security Offices
Social Security Online
Social Security Retirement
Social Security Statement
Social Security Survivors Benefits
Social Security Verification
Social Security & Medicare
Social Security & Your Future
Special Veterans Benefits
Supplemental Security Income (SSI)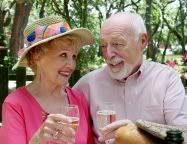 News Headlines
Social Security Retirement
Social Security Retirement Benefits - Are You Eligible?
There are many things you need to consider regarding your Social Security Retirement Benefit. When you decide to take your retirement benefit will affect the amount of money you get for retirement.
There are several different ways that you can adjust your retirement benefit. For example, if you are at or over full retirement age and already collecting your retirement, you can have Social Security suspend your benefits and ask them to restart them at a later date... perhaps when you turn 70 years of age. If you do this, then Social Security will apply its Delayed Retirement Credit to your benefit once you start collecting again.
How does this help you? Well, if you are age 66 and started taking your retirement benefit at age 62, you could increase your retirement benefit by about 30% if you suspended your collection until you turned 70. That increase of about 30% if delayed benefits for those four years could definitely help your retirment finances.

What is the earliest age you can get Social Security retirement benefits?
The earliest age at which you can begin getting Social Security retirement benefits is 62.
The 1983 Social Security Amendments included a provision for raising the retirement age beginning with persons born in 1938 or later, but does not affect the minimum age for retirement, still age 62. You will receive a reduced benefit if you decide to receive retirement benefits prior to your full retirement age.
Social Security will pay you full retirement benefits when you reach the age between 65 and 67 years or reduced retirement benefits if you retire early (age 62).
Remember that Social Security is meant to supplement your retirement income and not be your only source of retirement income. It is never too early to start planning for your retirement.

To get your Complete Guide to Maximizing you Social Security Retirement Benefits...Click Here!
At what age can you get full Social Security retirement benefits?
Full-retirement age has been 65 for many years. However, beginning with people born in 1938 or later, that age will gradually increase until it reaches 67 for people born after 1959.

Currently, the full retirement age is 66, that is up from 65 ten years ago. Full retirement age is scheduled to increase by two months each year beginning in 2017 until it reaches 67 in 2022.
Recently, there have been many discussions about raising the full retirement age to 68, 69 or 70. According to research by the Urban Institute, "The full retirement age would have to increase to 73 for adults to have the same expected years of remaining life in retirement today as in 1940". This is because Americans are living longer and are spending more years in retirement than when Social Security was created.
What happens if you live much longer than expected and outlive your retirement resources?

Remember, if you are working and plan on delaying your Social Security benefits, you should sign up for Medicare three months prior to reaching age 65. This is regardless of when you reach your full retirement age. If you don't sign up for Medicare at that time, your Medicare medical insurance and your Medicare prescription drug coverage could be delayed. This could result in you being charged higher premiums.

If the full retirement age is increasing, is the minimum age also increasing?
No. No matter what your full retirement age is, you can still start your benefits at a reduced rate as early as age 62.
Currently, here are the ages at which you can get full retirement based on the year that you were born:
If you were born prior to 1943, full retirement age is 65.
If you were born 1943-1954, full retirement age is 66.
If you were born between 1955 and 1959, full retirement age is 67.
If you were born later than 1960, full retirement age is 67.

Is there a maximum Social Security retirement benefit?
The maximum benefit depends on the age at which a worker chooses to retire. The amount for 2015 for a person retiring at full retirement age (66) is $2,663 per month. This is based on earnings at the maximum taxable amount for every year after age 21.
If a husband and wife retire, each receives his or her own benefit amount. Social Security imposes no "marriage penalty" when two members of a couple are each entitled on their own earnings record.

How long do you need to work to become eligible for retirement benefits?
Everyone born in 1929 or later needs 40 Social Security credits to be eligible for retirement benefits. You can earn up to four credits per year, so you will need at least 10 years to become eligible for retirement benefits.

During your working years, earnings covered by social security are posted to your Social Security record, and you earn credits based on those earnings.

Each year the amount of earnings needed for a credit rises as average earnings levels rise. In 2015, you receive one credit for each $1,220 of earnings, up to the maximum of four credits per year.
If you become disabled or die before age 62, the number of credits needed depends on your age at the time you die or become disabled. A minimum of 6 credits is required regardless of your age.
What is the average monthly Social Security benefit for a retired worker?
The average monthly Social Security benefit for a retired worker is about $1,328 in 2015.

Can you get more Social Security benefits if you delay your retirement?
Some people decide to continue working full-time beyond retirement age. In that case, you can increase your Social Security benefit in two ways:
-- Each additional year you work adds another year of earnings to your Social Security record. Higher lifetime earnings may result in higher benefits when you retire.
-- Your benefit will be increased by a certain percentage if you delay retirement. These increases, called delayed retirement credits, will be added in automatically from the time you reach full retirement age until you start taking benefits or reach age 70.

What month do Social Security retirement benefits start?
If you meet all the requirements for entitlement you can receive reduced benefits beginning with the first full month that your are age 62. Therefore, benefits are not paid for the month you reach age 62 unless your birthday is on the first or second day of the month. (Under a common law rule, a person reaches a given age on the day before his or her birthday.)
Social Security benefits are paid in the month following the month for which they are due. For example, if your 62nd birthday is July 15, your first month of entitlement is August, and you would receive your first check in September.

Will part-time work increase your Social Security retirement benefit?
If you return to work after you start receiving benefits you may be able to receive a higher benefit based on those earnings. This is because Social Security automatically recomputes the benefit amount after the additional earnings are credited to your earnings record.
WhatIsSocialSecurity.net is an information website owned by What Is It LLC.
Learn more about What Is It at MyWhatIsIt.com... "We Simplify The Complex".

The official U.S. Government Social Security Web site is SSA.gov and SocialSecurity.gov.
© 2015 |
Privacy Policy
| Powered By
|