More Articles
What Is Social Security
Social Security 2015
Social Security Administration
Social Security Appeal
Social Security Attorneys
Social Security Benefits
Social Security Death Master File
Social Security Disability
Social Security Eligibility
Social Security Numbers & Cards
Social Security Offices
Social Security Online
Social Security Retirement
Social Security Statement
Social Security Survivors Benefits
Social Security Verification
Social Security & Medicare
Social Security & Your Future
Special Veterans Benefits
Supplemental Security Income (SSI)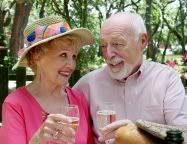 News Headlines
Social Security Verification
Social Security Verification
There are two ways that you can verify your employee names and Social Security numbers to match Social Security records. Both of these Social Security verification procedures can be conducted through the Internet.
The first Social Security verification option is to verify up to 10 names and Social Security Numbers (SSNs) online and get the results immediately. This option is usually used to verify Social Security numbers for new people that have been hired.
The second Social Security verification option is to upload files of up to 250,000 names and SSNs and get the Social Security verification results within one government business day. This option works best if you want to hire a large number of workers at one time or verify an entire payroll database.
These Social Security verification services are available to all employers and third-party submitters, but it can only be used to verify current or former employess and can only be used for (Form W-2) wage reporting reasons.
It is important to verify Social Security numbers and names for several reasons. Having correct SSNs and names on your W-2 wage reports allow successful processing of your annual wage report submission. This results in more accurate wage reports.
It is easier and faster to use than submitting your lists by paper or by telephone. It allows Social Security to properly credit the earnings record of your employees which is important in determining their future Social Security benefits.
WhatIsSocialSecurity.net is an information website owned by What Is It LLC.
Learn more about What Is It at MyWhatIsIt.com... "We Simplify The Complex".

The official U.S. Government Social Security Web site is SSA.gov and SocialSecurity.gov.
© 2015 |
Privacy Policy
| Powered By
|