More Articles
What Is Social Security
Social Security 2015
Social Security Administration
Social Security Appeal
Social Security Attorneys
Social Security Benefits
Social Security Death Master File
Social Security Disability
Social Security Eligibility
Social Security Numbers & Cards
Social Security Offices
Social Security Online
Social Security Retirement
Social Security Statement
Social Security Survivors Benefits
Social Security Verification
Social Security & Medicare
Social Security & Your Future
Special Veterans Benefits
Supplemental Security Income (SSI)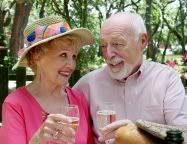 News Headlines
Supplemental Security Income (SSI)
Supplemental Security Income (SSI)
What is Supplemental Security Income (SSI) and are you eligible?
Supplemental Security Income is a Federal program that supplements the income of eligible participants. SSI is funded by general tax dollars and not Social Security taxes.
The Supplemental Security Income program was set up to help people on a limited income and that are 65 years of age or older, people that are blind, and people with a disability. Children that are blind or disabled may also qualify for benefits.
Overview of the SSI Program:
To be eligible for SSI benefits you must be disabled, blind, or at least 65 years old and have limited income and financial resources.
So, what are the definitions of income? There are several definitions of income that are used to determine what is considered countable income. Basically, the more countable income that you have, the lower your SSI benefit will be. This is important to understand, because if your countable income is above the allowable limit, you won't be eligible to receive any SSI benefits.
The following are the different types of income that are considered by the SSI program:
1. Earned income is money that you earn from a paycheck, earnings from self-employment, payments from a sheltered workshop, and some royalties and honoraria.
2. Unearned income is money that you haven't "earned". This includes pensions, disability payments, interest income, Social Security benefits, and money from relatives and friends.
3. Deemed income is the portion of income of your spouse or parents that you live with, or if you are an alien, your sponsor.
4. In-kind income is shelter or food that you get for free or it is less than fair market value.

SSI benefits are not based on your prior work or you family members prior work.
In a majority of states, people receiving SSI benefits are also eligible for Medicaid to help pay for medical care.
SSI is financed by general tax dollars from the U.S. Treasury.
People receiving SSI benefits might also be eligible for food stamps in all states except California.
You must be a resident of the United States.
You must not be absent from the U.S. for more than 30 days.
You must be a U.S. Citzen, national, or in a certain catergory of eligible non-citizen.
SSI Benefits are paid at the first of every month.
What is considered "blind" for an adult or child?
In the Social Security disability programs "blindness" is "statutory blindness". This means that you have a central visual acuity of 20/200 or less in your best eye with use of a corrective lens, or you have a visual field limitation in your best eye. The widest diameter of the visual field subtends an angle no great than 20 degrees.
If you do have a visual disability that is not "statutory blindness" you might still be eligbile for SSI benefits based on the disability.
What is considered disabled for an adult?
You must be at least 18 years of age
Your impairment results in your inability to do any substantial gainful activity.
Your impairment can be expected to result in your death.
Has lasted or can be expected to last for not less than 12 months.
What is considered disabled for a child?

The child must be under the age of 18 years.
The impairment results in marked and severe functional limitations.
The impairment can be expected to result in death.
Has lasted or is expected to last for no less than 12 months.
WhatIsSocialSecurity.net is an information website owned by What Is It LLC.
Learn more about What Is It at MyWhatIsIt.com... "We Simplify The Complex".

The official U.S. Government Social Security Web site is SSA.gov and SocialSecurity.gov.
© 2015 |
Privacy Policy
| Powered By
|